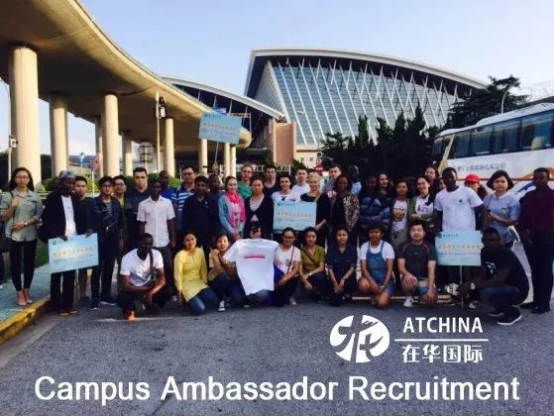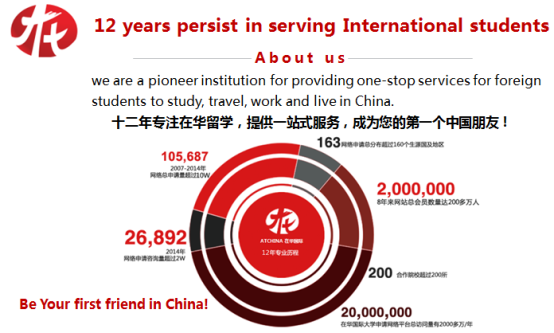 Ambassador Duties
大使使命
Earnings and Benefits
校园大使福利
1. You will receive special Birthday present & Main Holiday gifts every year from ATCHINA
2. Mission Completing Reward
Rewards like cash or ATCHINA points will be provided for each completed mission.
3. Get the priority to have access to the scholarship information of Chinese universities.
4. Get the CampusAmbassador Certificate and Internship Certificate
5. Working Green Channel
You will have priority to get internship and job opportunities after graduation.
6. Cafeteria benefits
Free big meal or activity once each month with ATCHINA staff!
We Want
我们需要这样的你!
1. Students from Wuhan University, Central China Normal University, Huazhong University of Science and Technology and Wuhan university of Technology
2. Have excellent campus network, be good at building and leading the team
3. Remarkable executive ability ,could conduct awesome project execution
4. Passionate,creative,group activities organizing lover and having proficent writing skills to express your creative ideas


Step1微信提交申请
Please Scan Wechat QR Code and submit online application , prepare 300 words of self-introduction, including your name, school, major, grade, hobbies and simply explain the reasons why you want to become our campus ambassador.
Step2 12位候选人
12 candidates will be selected from 4 universities in Wuhan.
Wuhan University,
Central Normal University,
Huazhong University of Science and Technology
Wuhan university of Technology
(We will launch the Campus Abassador
requirement for other universities
in the near future, please be noted.)
Step3 四位大使投票当选
Voting would be launched by ATCHINA WeChat platform, 4 candidates who receive the highest number of votes in each school would be elected as the school's campus ambassador.